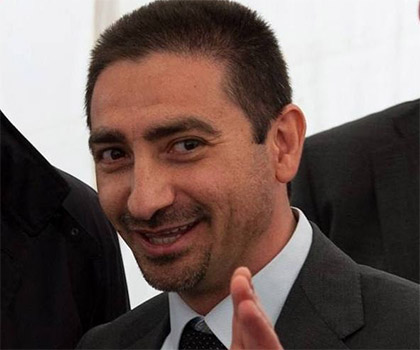 | | |
| --- | --- |
| Role | Founder |
| Title | Structural Civil Engineer - Adjunct faculty member at Politecnico Milano |
| Telephone | +39 051 826 014 |
| Email | angelo.decocinis@e-making.it |
| C.V. | CvP-ENG.pdf |
His Building design activity starts just after the achievement of Surveyor Diploma. From the very beginning he begins to work with some engineering firms, where he gains design and construction knowledge. Once achieved the Degree in Civil Engineering he moved to Bologna, where he started to cooperate with several engineering firms; afterwards, while maintaining his freelance activity, he was employed by one of the most relevant Italian construction companies, where he played several roles, from safety coordinator to executive planning reviewer, assuming also the role of quarry and gravel crusher manager.
In July 2002 he started to work purely as freelance, establishing studioDEG (De Cocinis Engineering Group) firm and creating a work group focused on architectural, structural and infrastructural design and consulting for construction companies, enterprises and public administrations. From then, studioDEG has developed more than 350 works, including design, construction managing and consulting activities.
In 2018 he founded e-Making S.r.l., a digital engineering company focused on human-centred design, a new society that develops each work in an integrated B.I.M. environment and provides innovative services for buildings design, due diligences and facility management, taking advantage from new key enabling technologies.
Starting from September 2018 he has started a collaboration with Politecnico di Milano as Adjunct faculty member in Technology and Design through BIM Environment class.
General Informations
Born on January 04th 1971 in Capaccio Paestum (SA) Italy.
Enrolled in the Order of Engineers of the province of Bologna No.6028/A.
Qualified to practice as an Engineer in the 2nd session of 1999 at the University of Salerno.
Enrolled in Italian Ministero dell'Interno 818/84 Qualification list with number n° BO 6028 I 0492 (Fire Prevention).
Enrolled in Static Building Tester list according to 1086/71 Italian law – Order of Engineers of Bologna.
Credited as "Energy Building Certifier Emilia Romagna Region n.02074".
Credited as "Energy Building Certifier Abruzzo Region".
Credited as "Energy Building Certifier Marche Region".
Credited as "Energy Building Certifier Campania Region".
Qualified to Safety Coordination according to Italian 494/96 law, now D.Lgs 81/2008.
Qualified for the enrolment to NTN (Italian National Technical Centre for damage recognition and practicability assessment in earthquake emergence) according to DPCM 08/07/2014.
Qualified to compile AEDES sheets – Post-earthquake damage assessment.
Enrolled in Centro Italia 2016 post-earthquake reconstruction special list.
Component of public commission board "Commissione per La Qualità Architettonica e il Paesaggio del Comune di Galliera (BO)" during 2006-2009 3-years period and reconfirmed for 2009-2012 period.
Coordinator of Bologna Order of Engineers Structures Committee during 2008/2009 period.
Selected engineer for 2011 DRHOUSE project, ASA module (Advanced Seismic Assessment), for complex and/or strategical buildings assessment.
BuildingSMART Professional Certification with BuildingSmart Italia and BuildigSmart International
Education
 Surveyor Diploma, achieved with 58/60 rating.
Graduation in Civil Engineering specialized in Structures, obtained with 108/110 on July 15th, 1999 at the University of Salerno;
Graduation thesis "Damages analysis and diagnosis, rehabilitation principles for monumental sites conservation" (Speaker: Prof. ing. B. Palazzo; Related: Prof. ing. C. Faella);
Executive Master in Business Innovation Design – Period from November 2017 to October 2018 at Bologna Business School –  University of Bologna, Director of the Master Prof. Flaviano Celaschi.
Publications
Copyright 2019 e-Making Srl. All rights reserved | Via G. Astengo, 11 - 40017 San Giovanni in Persiceto (BO) | P.IVA E COD.FISC 03715901207, REA BO-540996 | Cap. Soc. 10.000,00 € |
Privacy