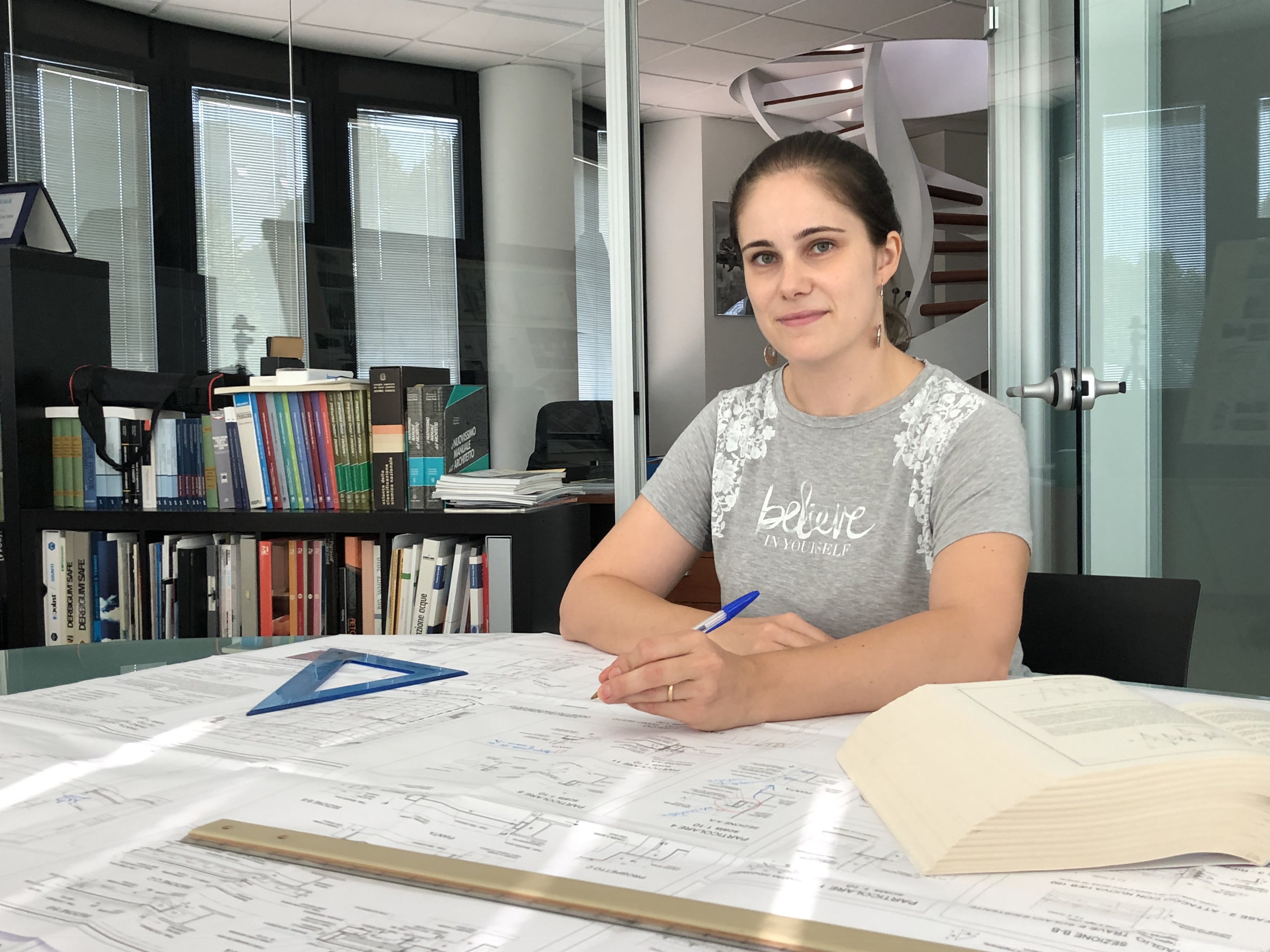 | | |
| --- | --- |
| Role | Partner |
| Title | Civil Engineer |
| Telephone | +39 051-826014 |
| Email | sara.ferrari@e-making.it |
General Informations
Born on November 5, 1983 in San Giovanni in Persiceto (BO).
Registered in the Order of Engineers of the province of Bologna No.8018/A.
Education
Scientific High School Graduation with 97/100 rating.
21/10/2008: Degree in Construction-Architecture Engineering at Bologna University with 110/11 with Praise.
Thesis: Science of Construction – Study of the masonry arch behavior (Speaker: Prof. Ing. Viola Erasmo; Related: Ing. Alessandro Marzani, Prof. Ing. Elena Ferretti).
2009: qualifying licence to Bologna University.
Professional experiences
She is specialized in structural calculations and design in seismic areas. After graduation she began an active collaboration with StudioDEG, dealing with the design of civil and architectural engineering works, both public and private.
She actively participated in post-earthquake reconstruction work in L'Aquila (2009-2013), collaborating in the design of both seismic improvement and demolition and reconstruction of civil buildings, in particular following the structural design of some buildings reconstructed with base seismic isolation system.
Co-author of the publication "Demolition and reconstruction with seismic base isolation of residential RC buildings" on Progettazione Sismica IUSS Press – year 2014.
From 2018 she deals with integrated design in the BIM environment as:
– BIM Specialist Revit Architecture
– BIM Specialist Revit Structure
– BIM Coordinator
Copyright 2019 e-Making Srl. All rights reserved | Via G. Astengo, 11 - 40017 San Giovanni in Persiceto (BO) | P.IVA E COD.FISC 03715901207, REA BO-540996 | Cap. Soc. 10.000,00 € |
Privacy